Tailored Erasmus Courses
Are you looking for a course impossible to find? We can design it especially for you and needs of your group.
If you are a group of teachers with a specific need of language or specialized courses, we can help you.
We offer tailored courses designed specifically to meet your needs.
As for language courses, we currently offer English and Spanish courses of all levels that will perfectly fit your necessities. We can also prepare your teachers for official examinations in general or specialized language.
Our teachers have vast experience in working both with small and bigger groups in a friendly and relaxed manner, and always accompanied by the best weather in Spain 🙂

One example:
A dance academy from the Czech Republic asked us for a FLAMENCO DANCE COURSE in Alicante for a group of women, including (1) learning dance steps, (2) practicing with recorded music and ALSO with LIVE music and (3) they also wanted to see a flamenco dance show.
It took us a while (Alicante is NOT Andalusia), but nothing is impossible when we put our minds to it.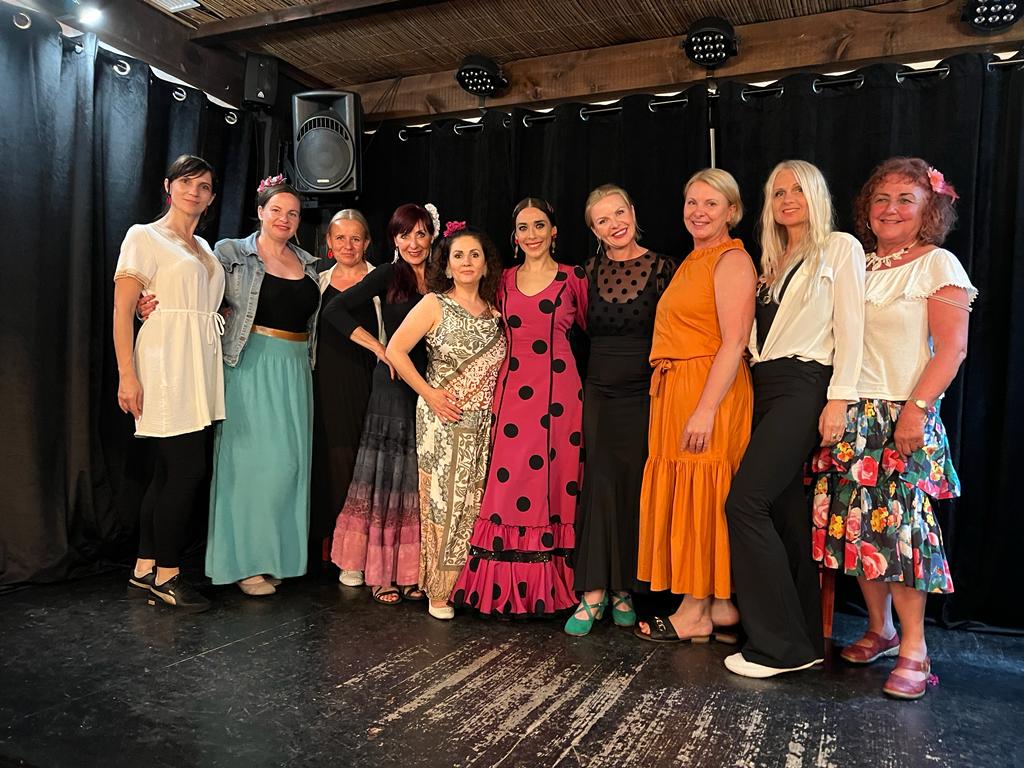 Watch videos of this course on YouTube…